I tried my hand at fabric painting for the first time since school. Here's the result… An illustration for Chotu Singh's favorite story on a pillowcase (story made up by me). All lines hand drawn since we don't own a ruler!
Another outcome of my painting spree is Chotu's new love of painting. Unsure whether to classify that as good or bad…
This week's favourite read: Mors' retelling of Cinderella 🙂 this version is kick ass!
There's nothing new on Slashdot this week barring China's moon mission. The most exciting post I read this week was the supposed security vulnerability in Microsoft's wireless keyboards. I'm not sure how that was even news given this is standard man-in-the middle stuff with a USB charger rigged to sniff packets. Ok, I've surpassed my own geekiness. And since I have, Jaanu, remember to bring back that Ubuntu download from your office!
What else? Ooh! Discovered this chart on how to read Discworld books.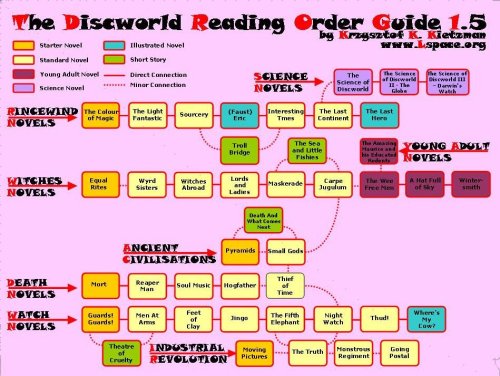 I hope to make a good dent in the series this year and start on Assimov too. I tried so many books too soon and gave up on whole genres because of that. This year I want to try re-reading some of them.
Just a thought, I love TGIF posts. They make me reflect on how the week was and will make great memories later 🙂
Note to self: The project is delivered to QA. Breathe now!